THIS MONTH'S SPOTLIGHT PRODUCTS
FCS11B for Bass Players & Drummers $129 Custom Built Mipro Touring Systems FCS-H3 Triple Driver Hybrid IEM $149
You'll find on this site what 95% of players are using for ears and packages. If it's not on the site, it's because the sound signature of the missing product copies one of the products that is.

Westone, Shure, Future Sonics & Mipro cover the bases for 95% of all performing musicians. And in my 20+ years of selling ears, President of a regional sound company and National Sales Manager of Aurisonics (before Fender Bought them) these companies are the best at taking care of any problems that might arise, very important.

If you're a guy/gal that prefers to only make a purchase like this once, you've come to the right place.

I'd also say, if you can't afford to do it right, keep saving. If you buy junk - your life on stage will suck!

There's not one earphone that's perfect for everyone. Each player has different needs, focus, hears things differently and has different shaped ear canals. When someone tells you that their earphone is the best, it probably is for them (maybe not you).

Feel free to give me a call and we'll discuss your requirements, Mike - cell 513.375.3302 or mikevolkerding@gmail.com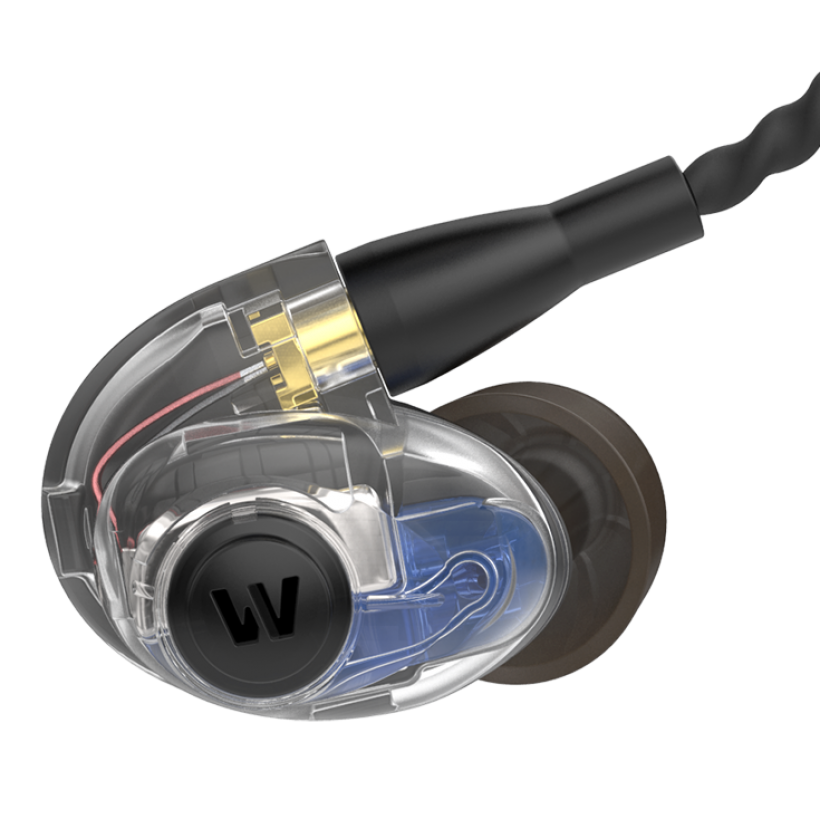 Click for Westone In Ear Monitors
FCS11B bass series really deliveries. Great sound, no ear fatigue after 4-hour gig. Worth 5x the price!! Truly an upgrade from my Shure IEMs. Cannot say enough, highly recommended. Mark Strong

"As a professional musician, (Percussion, Keys, Drums, Studio) I've found the FCS11B IEM's to be a very powerful tool for live and studio applications. Snug fit for good isolation, long cord for tangle free movement and a great sonic balance. Well-built and nicely packaged. They are a great value!" ~ Frank McGucken (Madrigal Percussionist)
"I love the sound of my FCS11B IEM's! They have great low-end response, and they fit my ears perfectly. I use them both on and off stage." - Josh Weinstein (Kat Wright, Burlington VT)
I play Bass in a band called Cheat 'n on Tucker and we recently made the switch to IEMs. However, none of the brands that I tried at first gave me that low end sound that I needed to perform my best. After going through 4 or 5 different brands, I finally found the FCS 11 by Freq City Sound. Game. Changer. They are the bomb! The FCS 11's have the perfect sound necessary for Drummers and Bass players to stay tight when they need it most. If you're looking for the low-end answer to the IEM question, these bad boys are it. 10/10.
Craig Glazebrook / Bass player with Cheat 'n on Tucker
I'm using the 11B's and love them! Great fit with the wide selection of tips included.
Richer, more clear bass than my Shure SE's in custom molds, and I'm finding I can now run at a more comfortable volume level and have zero ear fatigue after use. "Exactly as described in description" is cliché but spot on for the FCS11B's!
Mark / Bass - Middle Age Man Band Cincinnati, OH
"Several years ago, I bought the FCS210's and have loved them. Received the FCS11B's for Christmas and put the 210's away as spares. The additional driver size work great for me and easily rival name brands priced 2-3 times more." Dr. Nick Swink, church & freelance bassist Tipp City Ohio